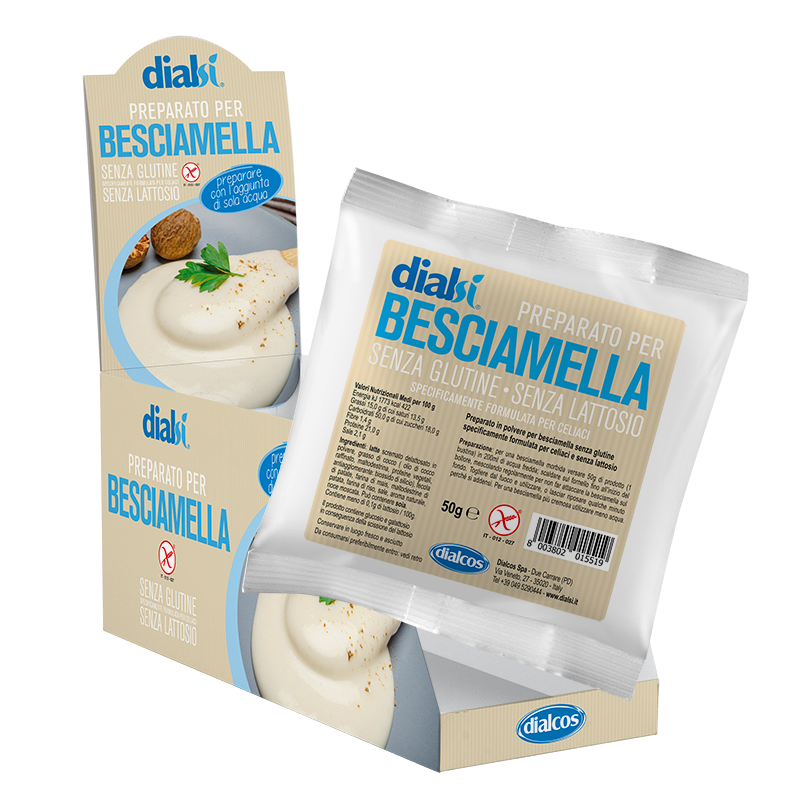 PREPARATION FOR BESCIAMELLA
Gluten free
Specifically formulated for celiacs
Lactose-free
The convenience of being able to prepare bechamel at home, finally gluten-free and lactose-free without sacrificing taste.
50 gr
INGREDIENTI latte scremato delattosato in polvere, grasso di cocco ( olio di cocco raffinato, maltodestrina, proteine vegetali, antiagglomerante: biossido di silicio), fecola di patate, farina di mais, maltodestrine di patata, farina di riso, sale, aroma naturale, noce moscata.
Può contenere frutta a guscio e soia.
 

AVERAGE NUTRITIONAL VALUES  

 

 

100 g

Energy

kJ

kcal

1773

422

Fat

of which saturates

g

g

15

13,5

Carbohydrate

of which sugars

g

g

50

18

Fibre

g

1,4

Protein

g

21,0

Salt

g

2,1